The Tablo DUAL LITE OTA DVR is designed for TV lovers who love live over-the-air TV and recording local broadcast programs, but don't need to stream or record more than two shows at once.

The Tablo DUAL LITE OTA DVR features:
2 Over-the-Air ATSC Tuners
Ethernet OR WiFi Connection
Whole-Home & Out-of-Home Streaming
5.1 Surround Sound support

$99.99 USD
Regular price
$149.99 USD
Sale price
Unit price
per
Sale
Sold out
What you need to setup?

To set up your Tablo DUAL LITE OTA DVR you need:

An Over-the-Air HDTV antenna
An internet connection
A USB hard drive - this is required both for watching live TV and recording
A Roku OR Amazon Fire TV OR Android TV OR Apple TV OR a WiFi-enabled computer (Windows 10 app on PC, Safari browser on MAC) OR a mobile device (iPad/iPhone w/iOS12+ OR Android smartphone/tablet w/Android 4.4+)
This product's user interface is not the same as new Tablo's (4th Generation) user interface. This product does not support Streaming Channels.
View full details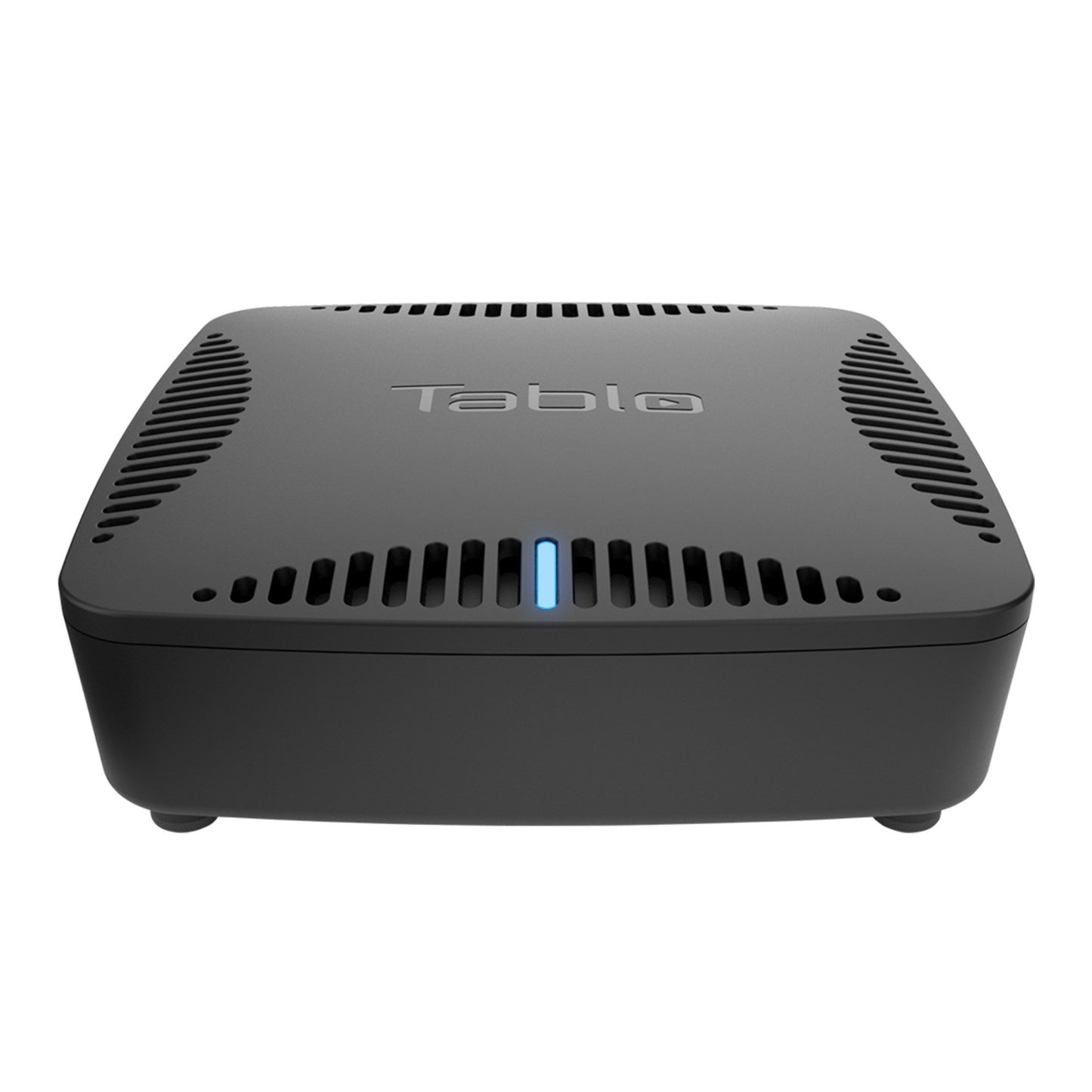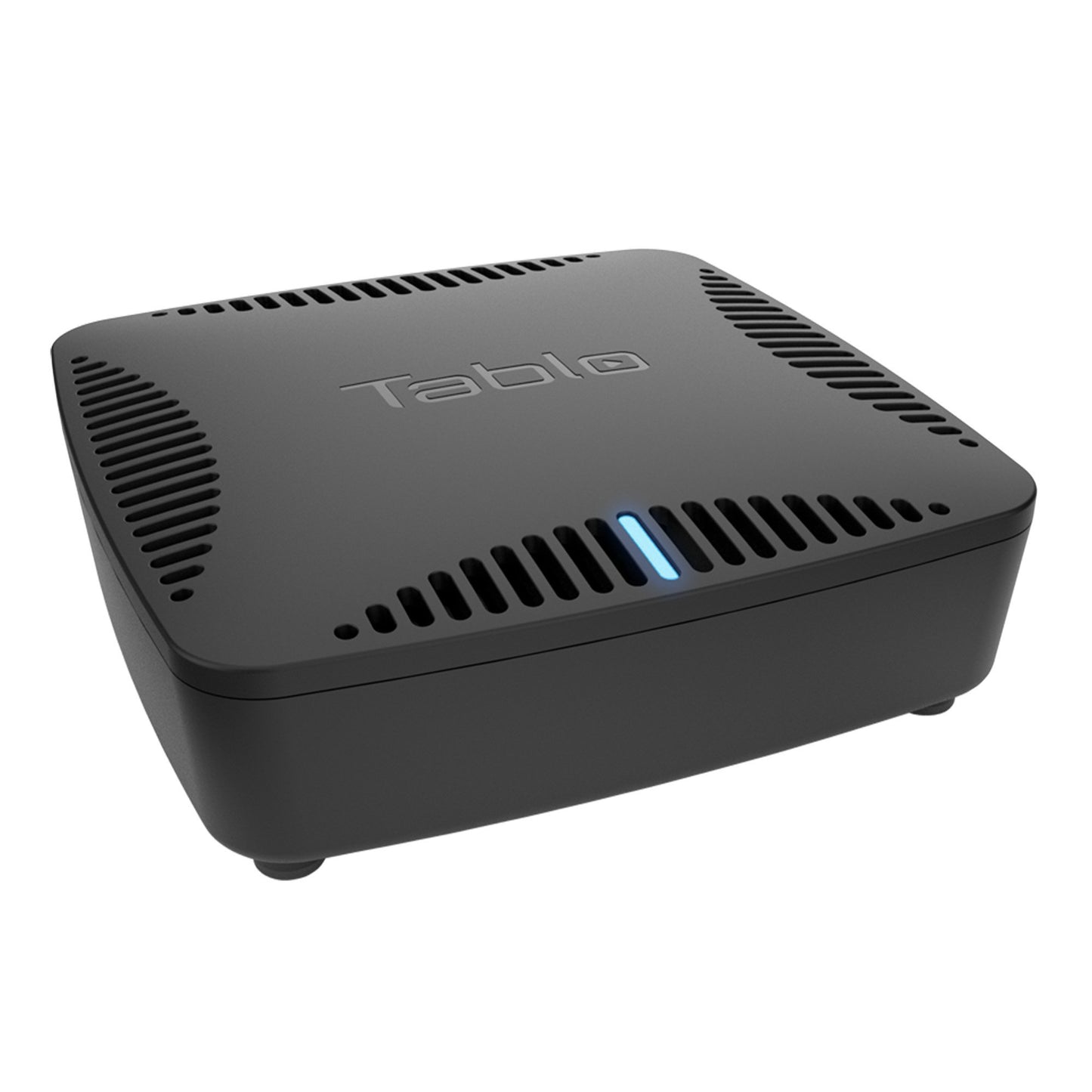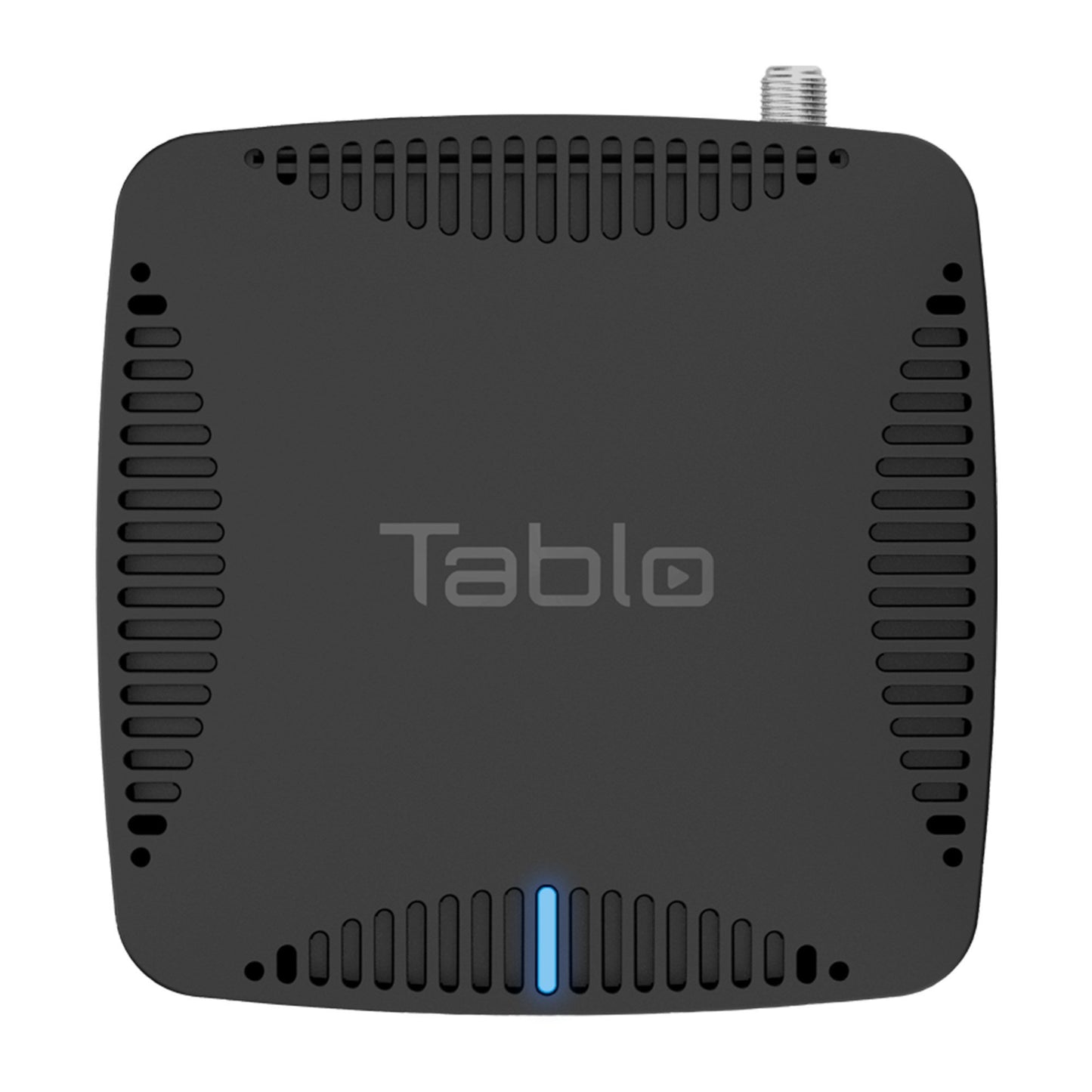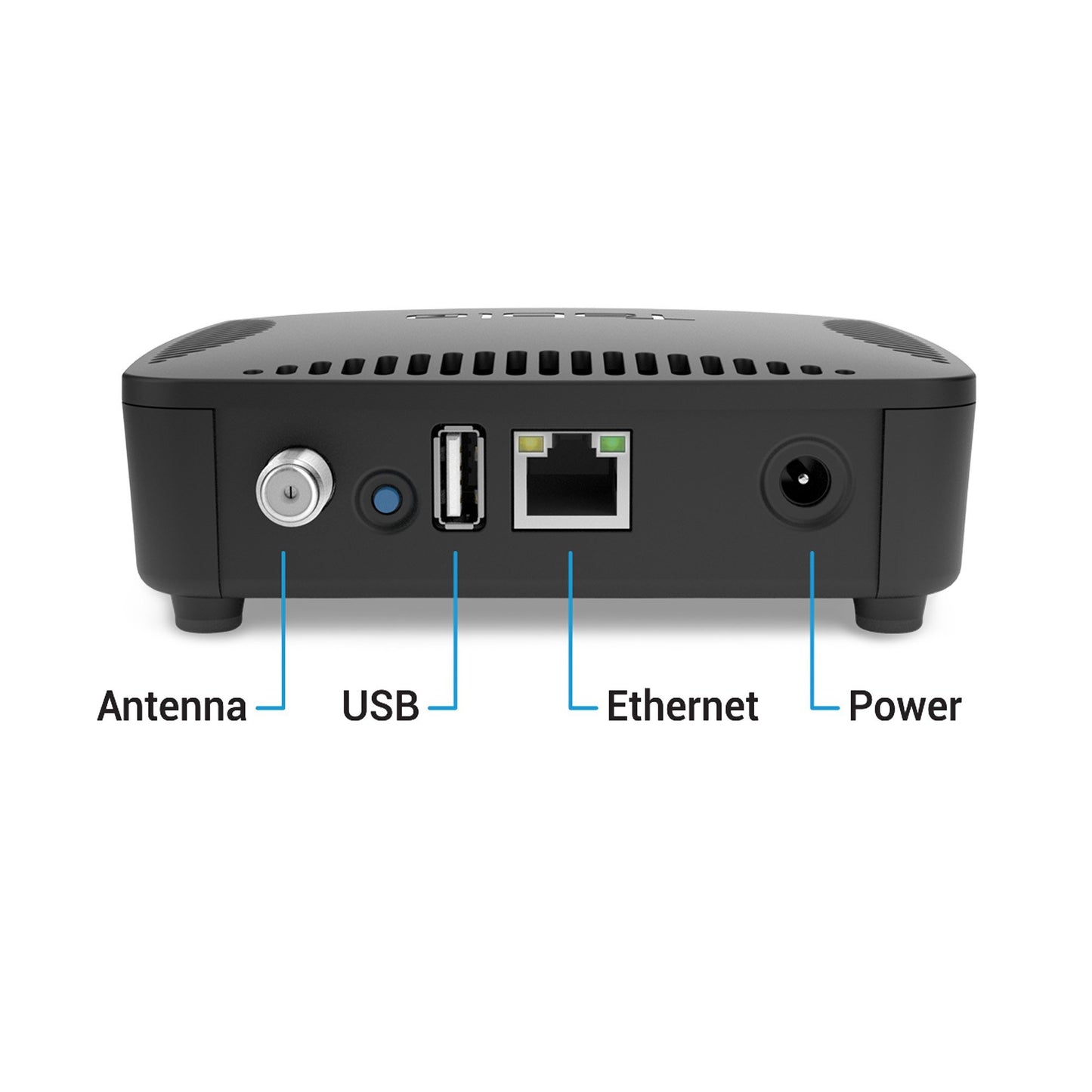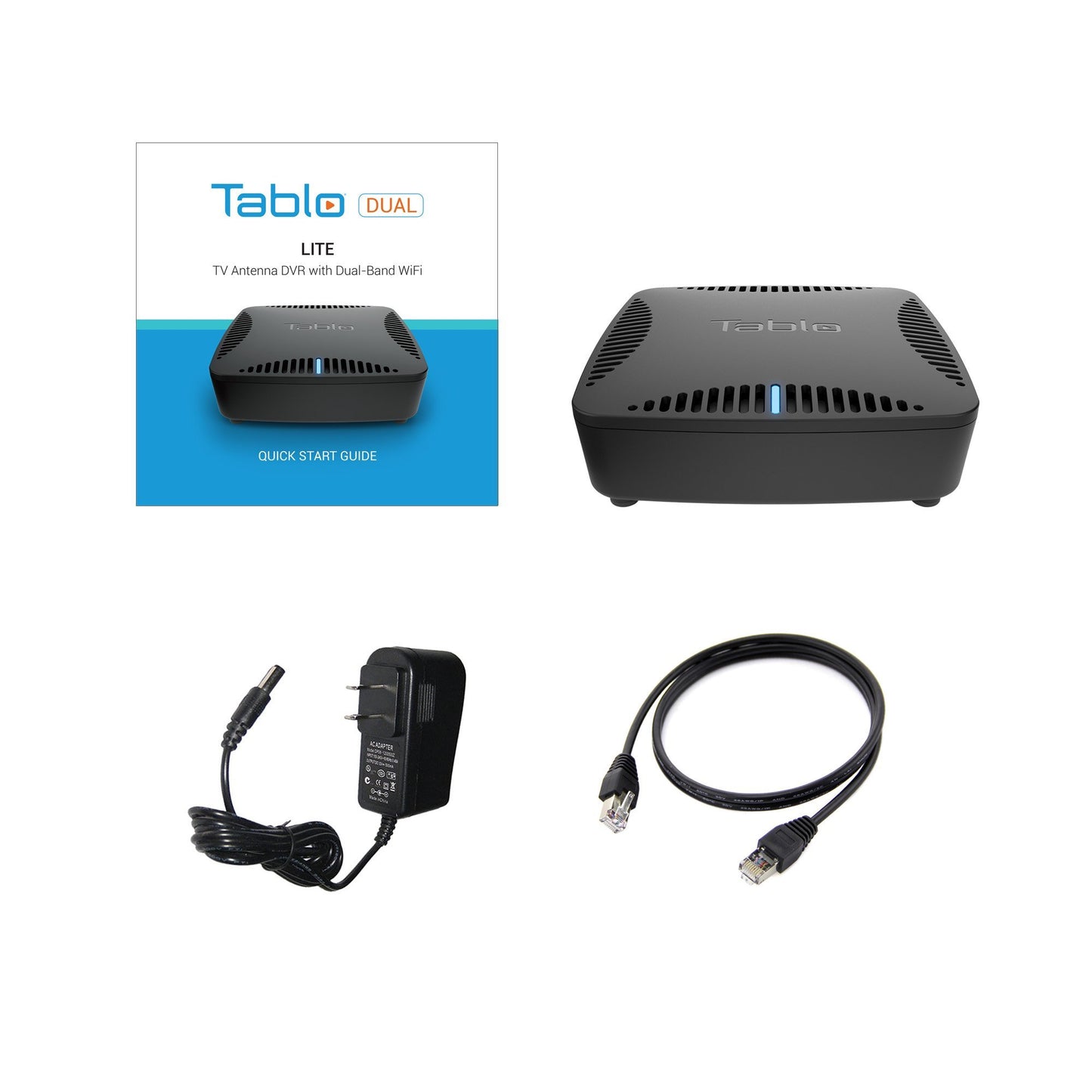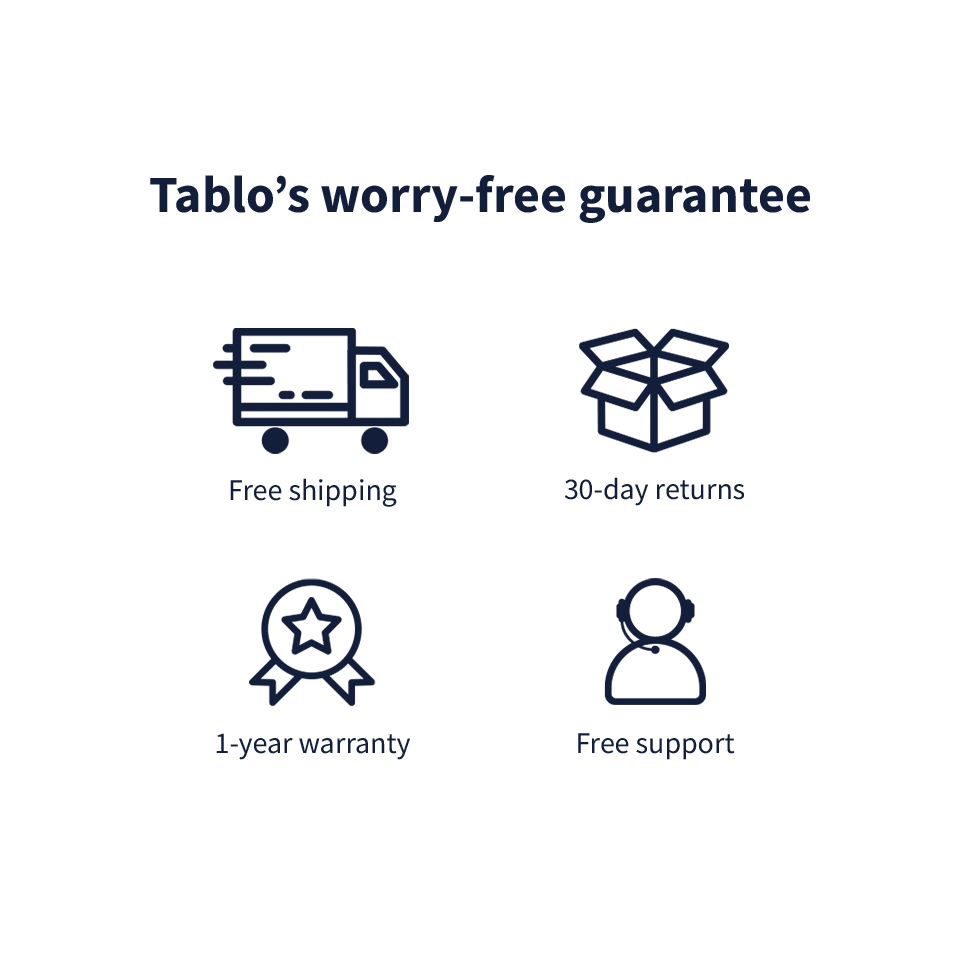 Features
2 Over-the-Air ATSC Tuners

A Tablo DUAL LITE OTA DVR can stream or record up to two live OTA TV channels at once.

Whole-Home & Out-of-Home Streaming

Watch your favorite live and recorded TV shows on to up to six internet-connected devices inside and outside your home.

Virtually Unlimited Storage

Bring your own storage: Connect a USB hard drive (up to 8TB) to your Tablo to record up to 4000 hours of full quality HDTV.

5.1 Surround Sound

Tablo network-connected DVRs enable passthrough of 5.1 surround sound, when available, to compatible devices which can decode this audio format.
Specifications
What's Included:

Tablo DUAL LITE OTA DVR
Power Supply
4' Ethernet Cable
Quick Start Guide
Concurrent Streams:

Watch and record up to two shows simultaneously
Watch on up to six devices at once
Storage:

No onboard storage
Support for up to 8TB USB hard drive
Ports:

Power
Ethernet 10/100
USB 2.0
Coax
Networking:

100 Mbps Ethernet
802.11ac dual band WiFi with MIMO
Dimensions:

Height - 37 mm (1.46")
Width - 125 mm (4.93")
Depth - 123 mm (4.84")
Video Format:

H.264 (HLS: HTTP Live Streaming)
Audio Format:

Enables pass-through of 5.1 Surround Sound when available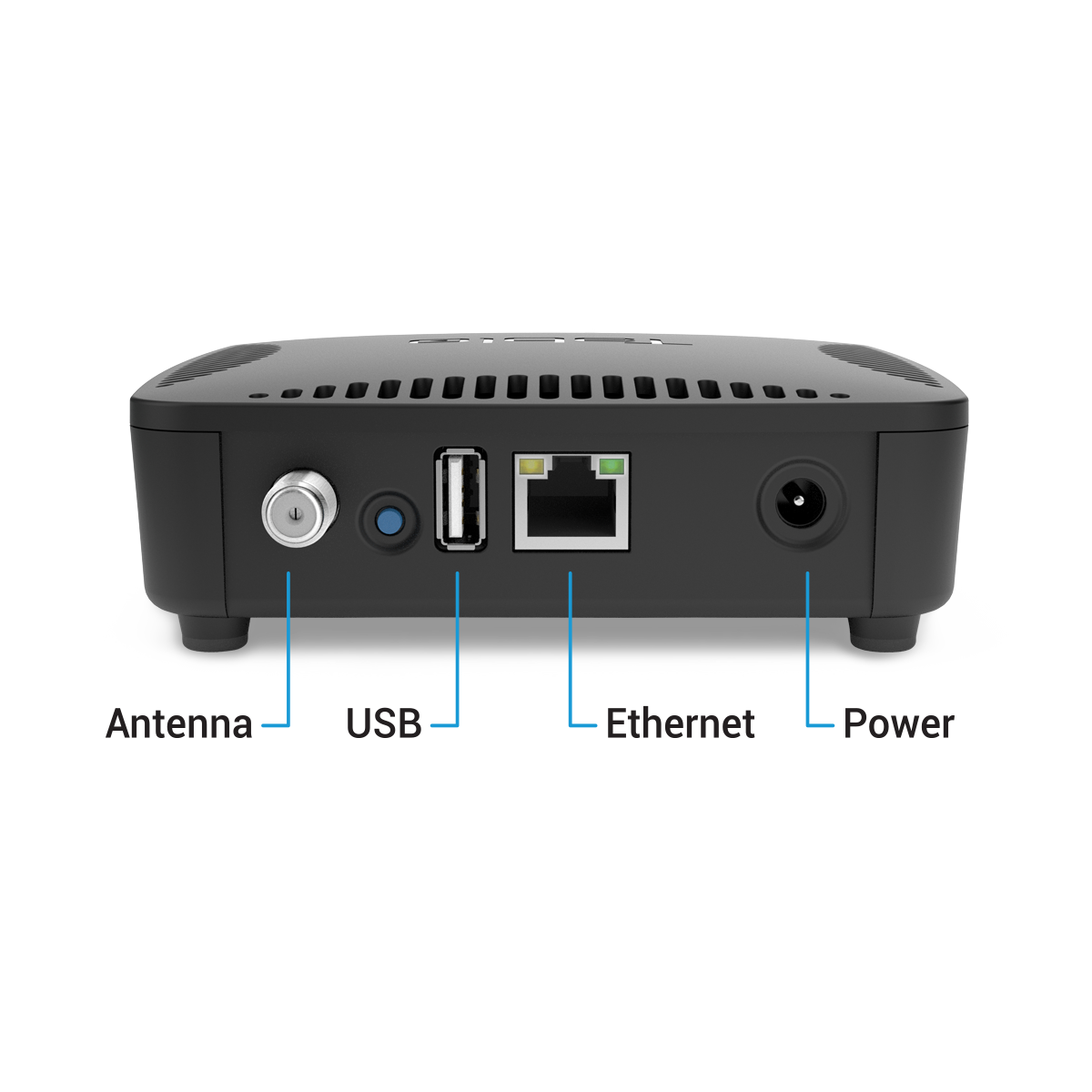 Setup
It's easy to start enjoying free Over-the-Air TV with a Tablo DUAL LITE OTA DVR. Here's how:
Connect your HDTV Antenna
Connect a USB Hard Drive - required both for streaming live TV and recording
Connect Tablo to your Home Network - via WiFi or Ethernet
Connect the Power Adapter
For help with antenna selection and positioning, a list of recommended hard drives, additional set-up instructions, and troubleshooting tips visit TabloTV.com/setup.
Works perfectly out of the box
I had already cut the cord, and had a good OTA Channel Master antenna. So getting a Tablo Dual 128GB was a great step forward. I love my new Tablo. I watch its recorded shows on a Fire TV, an iPhone, and a Windows 10 PC with a big screen. Chicago offers several dozen OTA free channels, so there is no shortage of great programs.
Setup was easy. Use the online instructions here on the tablotv.com web site.
It works best if your Tablo unit is physically close to your router, so you can connect it with an Ethernet cable (supplied with Tablo), rather than over WiFi. This has nothing to do with which devices you watch on, which work fine over WiFi.
On Windows/Mac/Linux/Chromebook computers, avoid the native Tablo app, and just use your favorite web browser (Firefox, Edge, Chrome all work great) and surf to my.tablotv.com. The web app is better than the native app, and also allows you to watch two or more shows at once in multiple browser windows.
You'll fill up 128GB fairly quickly. Be sure to get the free Tablo Ripper app for Windows, which allows you to download recorded TV shows to your computer, where you can watch them easily with the popular VLC program. Then delete them from the Tablo itself, to save space there.
Amazing device!
I switched from Dish Network and won't look back. I pick up about 120 channels with an attic antenna and I'm picking up shows you see on cable — American Pickers, Pawn Stars, Ice Road Truckers, etc. in addition to all of the Star Treks, Stargate SG-1, Farscape, original MacGuyver, etc..
The guide and channel surfing is very slow, but this is almost irrelevant. What differentiates Tablo from Dish Network/DirecTV is that they produce an alphabetized list of all of the TV shows and movies playing over the next two weeks. I don't care about the guide at all, I just pick from this alphabetical list. I would have never known that Sharknado was airing at some odd hour by looking at the guide, but tablo records it. The commercial skip feature is sunsetted, but on the AppleTV you can scrub through commercials with the scroll wheel like someone editing a video in production. It's really slick!
I upgraded from a 1TB to 5TB HD without too much difficulty.
It needs more horsepower with a faster CPU, but watching recordings is great if you follow Tablo's paradigm by avoiding the channel guide & live TV. AppleTV should have a remote API that passes through IR codes to an app or something, allowing a network DVR to have a remote like the HDMI model. The remote should be more like Dish Network. I can't wait for the ATSC 3.0 to come out. I honestly think ATSC 3 will level the field between Over The Air (OTA) and cable/satellite.
Great job on a great Product Tablo!!!
Hi Jeff - Thanks so much for your review. Glad you're enjoying your Tablo.
Tablo savings
We were paying $305 per month for Cable TV service. After buying a tablo and 1T storage device and a new internet service provider I now pay $55 per month and am a satisfied customer. Best feature is live OTA TV pause & rewind. Thank you tablo!
Thanks for your purchase, Louk! Glad you're enjoying your Tablo.
Easy Peazy
I read some reviews that the Tablo was hard to install or slow. None of this is true. Installation was super easy and almost automatic. I have a 50 mbs internet circuit and the Tablo operates just fine. I bought the Tablo QUAD 1 TB and the DVR function is the same or better than my former Xfinity unit. Between streaming apps and the 68 local channels we get here on OTA, we have saved $ 150 per month over the former cable bill. The TV guide is excellent. I also wanted this unit because we have 6 TV's in the house and the original coax wiring to the rooms is defective. Now we stream TV to all TV's including an Outbuilding without any issues. This unit is a real winner.
Hi Dave - Thanks so much for your purchase. Glad to hear you're enjoying your Tablo and that it helped solve your problem with distributing signals to all of your TVs.
Give up your cable TV!
We save over $100 per month and get flawless HD TV. The picture quality is excellent and the set up easy. We have the Network model (not HDMI), and my wife has always watched more local news than anything else. Why pay for that??? She does not like technology so the fact that she can use it easily is important. I use it with Fire TV on 5 TVs throughout our house.
I have had a couple of problems during my first year of ownership that don't affect most people but will post those it does affect don't feel left out:
1. Voice Sink: The voice and lips did not match unless I put it on Surround Sound - then perfect but not compatible with all TVs and not compatible with Roku (only worked with Fire TV)
2. Connect: remote access was a challenge - not because it didn't work, but because it would need to be set up all over again every time my router was rebooted, or I lost power. The problem was that I was using a Fire TV stick at a remote location that I had to bring back to my home network to set up each time. I assigned the Tablo its own location via Tablo supports directions and now it has worked for a while without resetting. I wish it were easier!
3. Inferior quality signal using Tablo Connect at second location: this one was the fault of my internet provider and got fixed by them! Just be aware - you must have solid uploading speeds to get a superior quality picture using Connect
Overall, the Tablo is an excellent product that exceeds my expections by a wide margin.