The Tablo DUAL HDMI OTA DVR is our first DVR model that connects directly to your television. Designed for TV lovers who prefer a traditional TV-based OTA DVR experience with a dedicated remote, Tablo DUAL HDMI lets you watch or record up to two shows at once.

The Tablo DUAL HDMI OTA DVR features:
2 Over-the-Air ATSC Tuners
Ethernet or WiFi Connection
Direct HDMI connection to your television
Dedicated IR remote
5.1 Surround Sound support

Supports 1-8TB USB Hard Drive for recording storage (Sold Separately)
 Refurbished Units
Refurbished Tablo OTA DVRs are lovingly restored at TabloHQ. All DVRs are tested, updated with new software, and include all parts and accessories. These units are covered by Tablo's 12-month replacement warranty policy and 30-day return policy. To learn more about refurbished Tablo units, please see our store policies.
Regular price
$119.99 USD
Regular price
Sale price
$119.99 USD
Unit price
per
Sale
Sold out
What you need to setup?

To set up your Tablo DUAL HDMI OTA DVR you need:

An Over-the-Air HDTV antenna
An internet connection
A USB hard drive - this is required both for watching live TV and recording
A television with an HDMI port (all TVs manufactured after 2005 should include this)
This product's user interface is not the same as new Tablo's (4th Generation) user interface. This product does not support Streaming Channels.
View full details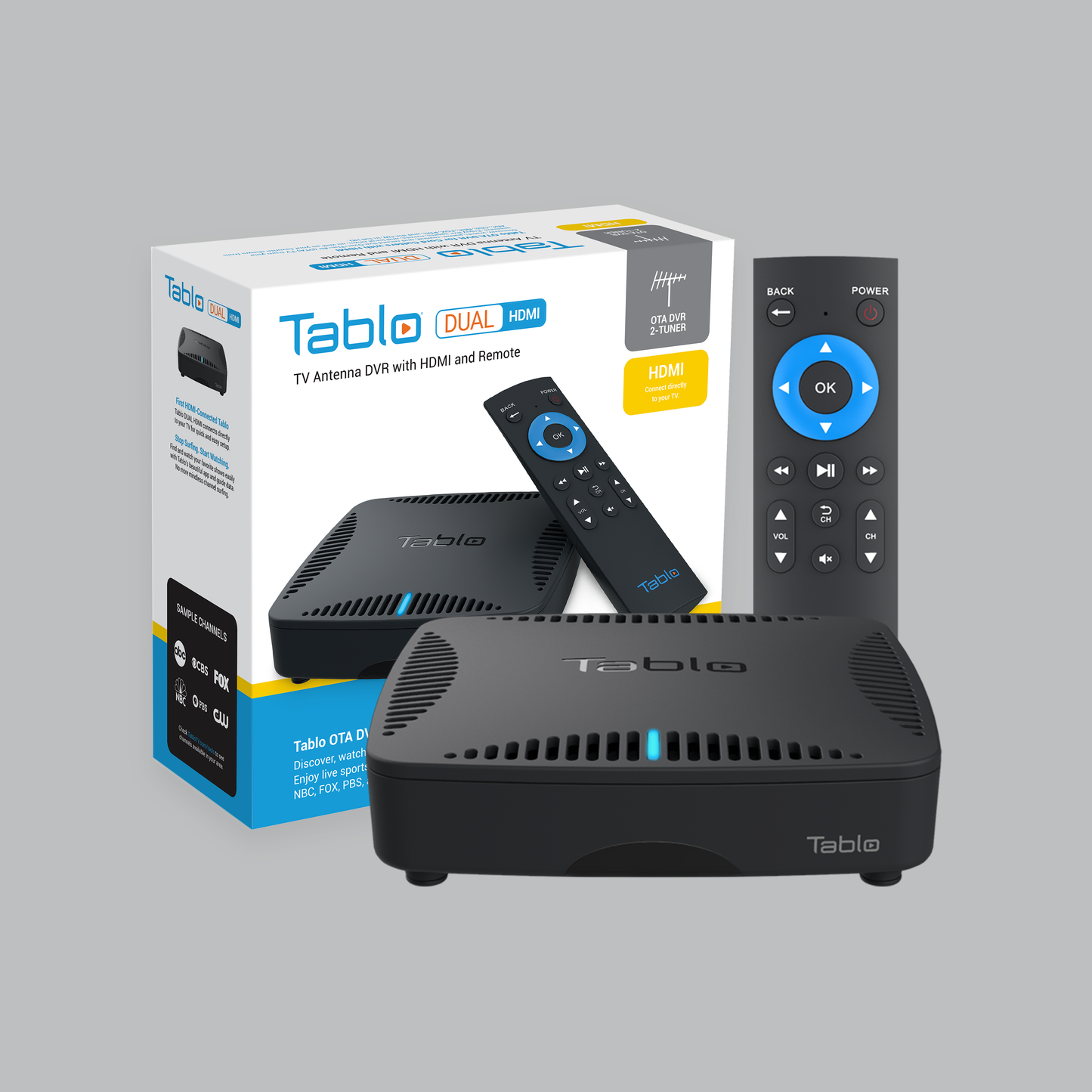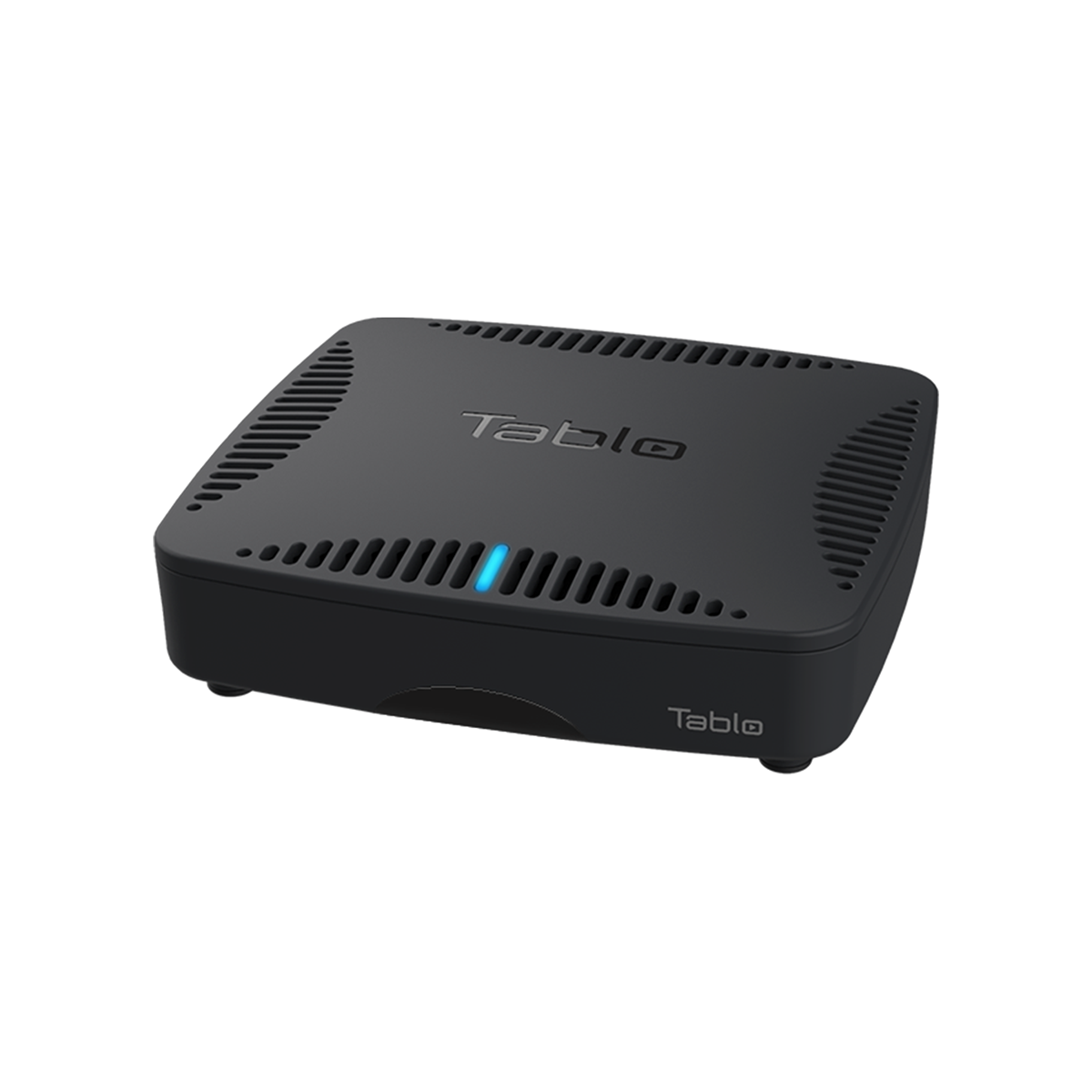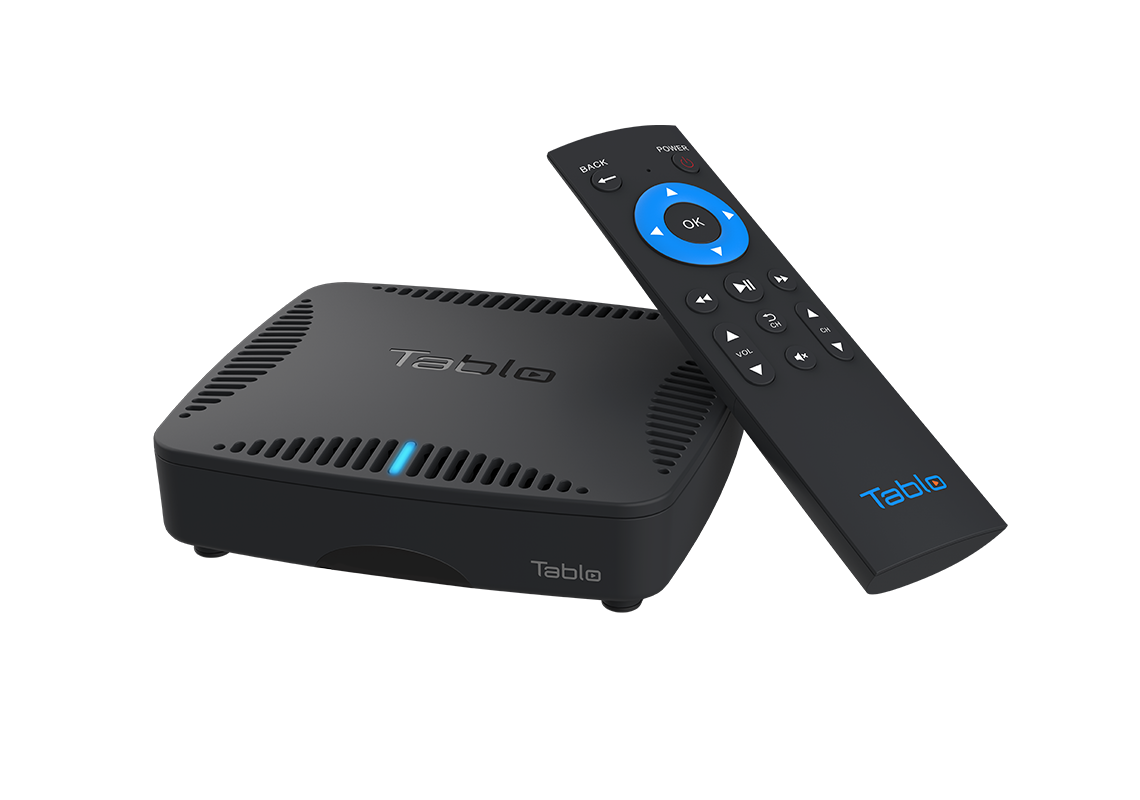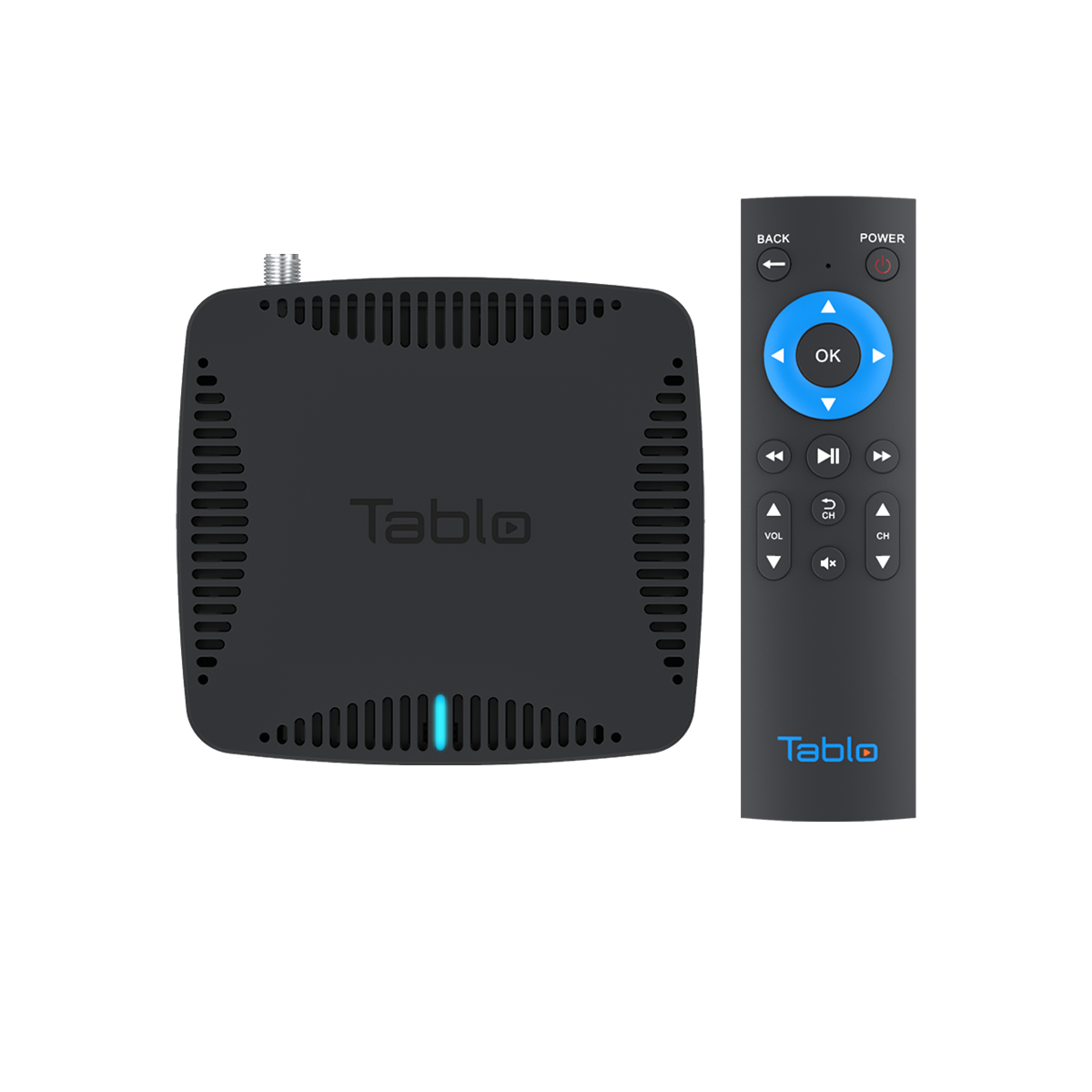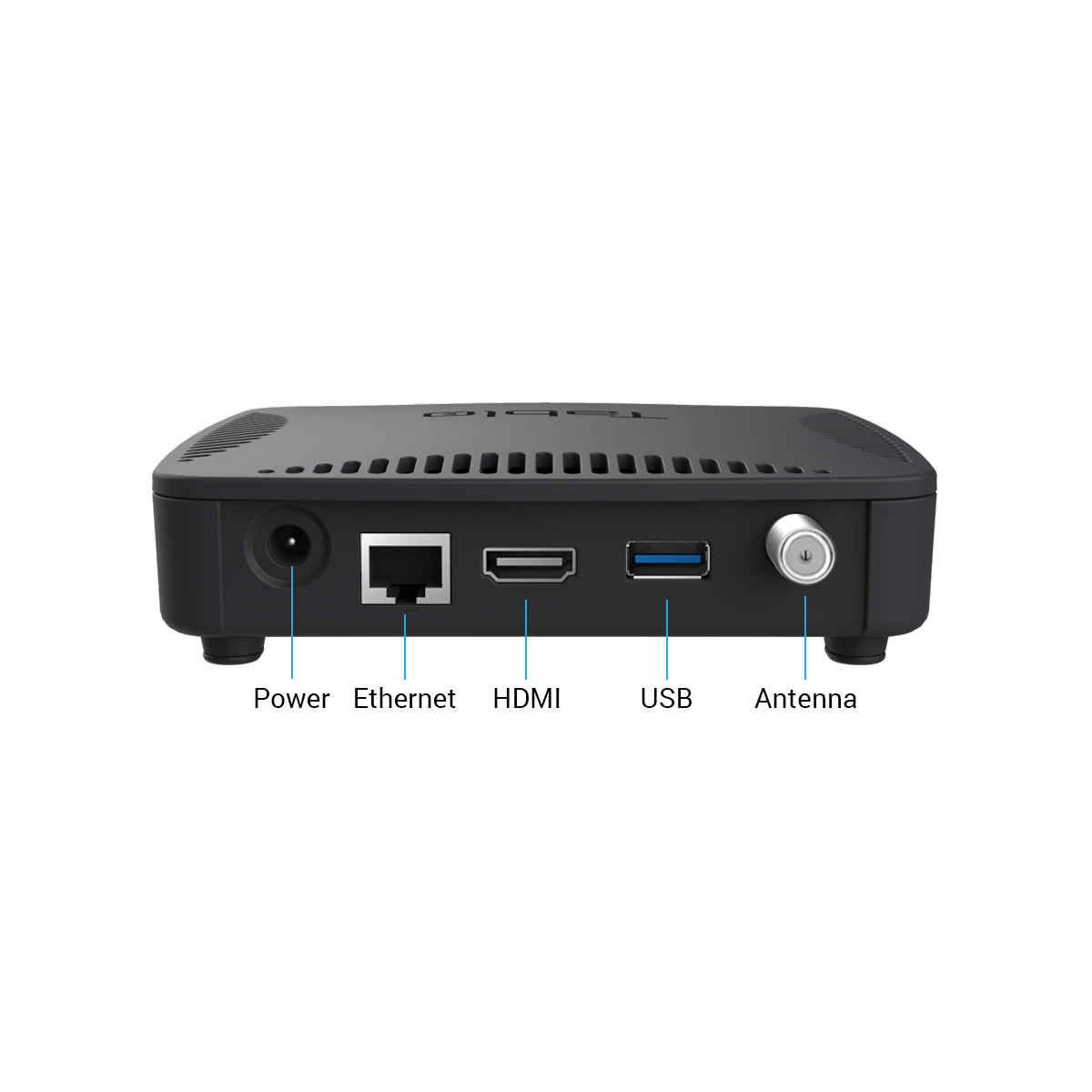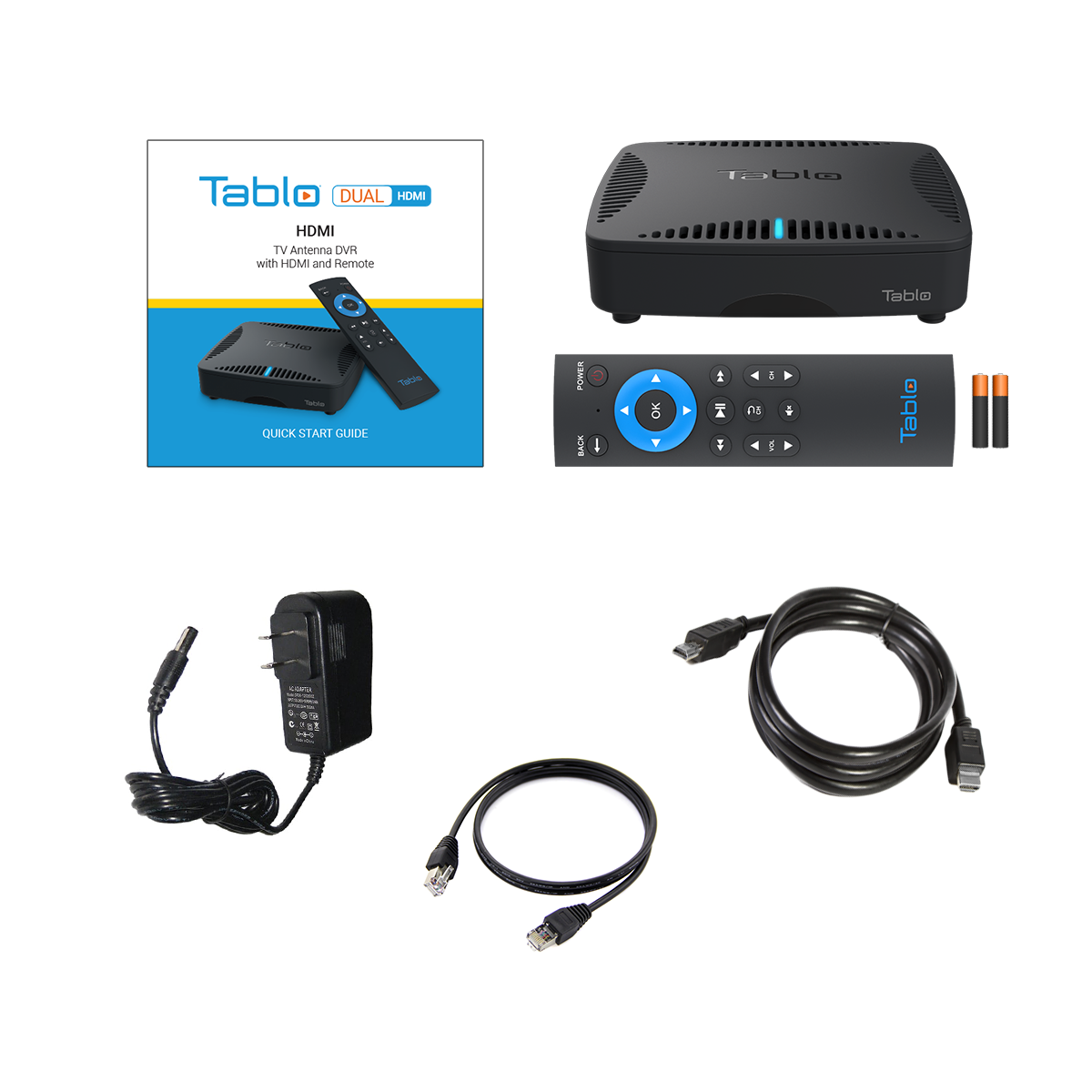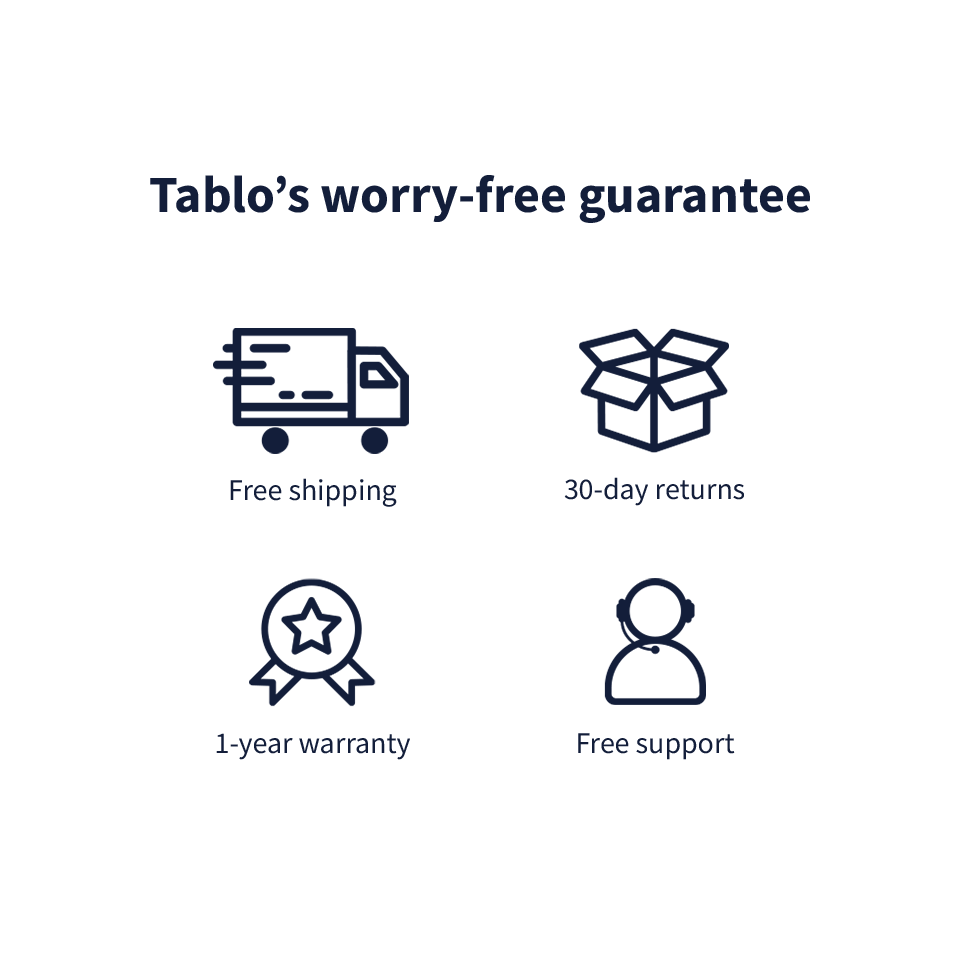 Features
2 Over-the-Air ATSC Tuners

A Tablo DUAL HDMI OTA DVR can stream or record up to two live OTA TV channels at once.

Connects directly to your TV via HDMI

Watch your favorite live and recorded TV shows right on your big screen without the need for a separate streaming device.

Virtually Unlimited Storage

Bring your own storage: Connect a USB hard drive (1TB to 8TB) to your Tablo to record up to 1000 hours of full quality HDTV.

5.1 Surround Sound

Tablo TV-connected DVRs enable passthrough of 5.1 surround sound, when available.
Specifications
What's Included:

Tablo DUAL HDMI OTA DVR
Tablo Remote
AAA Batteries (x2)
Power Supply
5' Ethernet Cable
5' HDMI Cable
Quick Start Guide
Concurrent Streams:

Watch or record up to two shows simultaneously
Watch on your connected TV and up to two additional TVs via select Tablo apps
Storage:

No onboard storage
Support for 1TB to 8TB USB hard drive
Ports:

Power
Ethernet 1000/100/10
USB 3.0
HDMI 2.1
Coax
Processing:

Quad Core
2GB RAM
16GB Flash
Networking:

Gigabit Ethernet
802.11ac dual band WiFi with MIMO
Dimensions (Device):

Height - 37 mm (1.45")
Width - 135 mm (5.3")
Depth - 131 mm (5.15")
Audio Format:

Stereo (PCM) audio or AC3 Passthrough (5.1)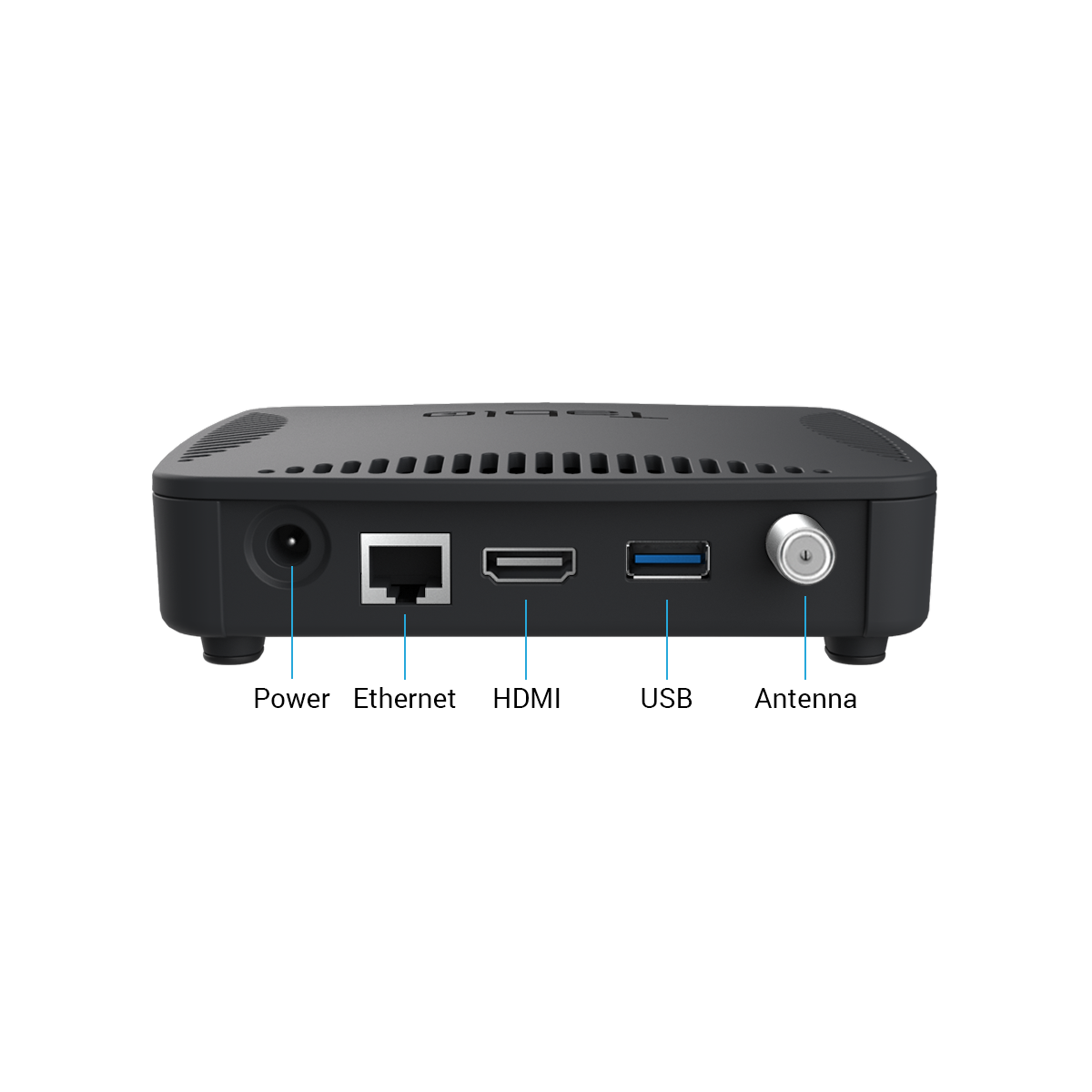 Setup
It's easy to start enjoying free Over-the-Air TV with a Tablo DUAL HDMI OTA DVR. Here's how:
Connect your HDTV Antenna
Connect a USB Hard Drive - required both for streaming live TV and recording
Install the batteries (included) in the Tablo remote
Connect Tablo to your television via HDMI (included)
Connect the Power Adapter
Connect Tablo to your Home Network - via WiFi or Ethernet
For help with antenna selection and positioning, a list of recommended hard drives, additional set-up instructions, and troubleshooting tips visit TabloTV.com/setup.
Quad OTA Re-ferb Was Bad Out Of The Box
Very disappointed. The one I was sent would do nothing. Blue light was on constantly and the setup instructions were a fail. I sent it back. I think I know why they do not support the Quad OTR HDMI units. My understanding is Scripps bought Tablo. Can't have the general public watching and recording TV with out getting some payment. American TV is difficult and the FCC has done nothing to protect us. These comments likely will be never seen.
Hi We're sorry to hear you're having trouble setting up your Tablo. Our customer support team would be happy to investigate the issues you're having. Please reach out to them via chat or open a ticket here: https://support.tablotv.com/hc/en-us/#contact
It's an average product that was able to pick up 42 channels however this product needs a storage device to record your shows-at least 1 TB.
I was really hoping there would be some significant improvements from the original model...
I like it but the price is not for me and I did not know that I got to pay for the prescription and pay for a memory card that was too much for me about I would love to buy it again