The Tablo DUAL HDMI OTA DVR is our first DVR model that connects directly to your television. Designed for TV lovers who prefer a traditional TV-based OTA DVR experience with a dedicated remote, Tablo DUAL HDMI lets you watch or record up to two shows at once.
The Tablo DUAL HDMI OTA DVR features:
2 Over-the-Air ATSC Tuners
Ethernet or WiFi Connection
Direct HDMI connection to your television
Dedicated IR remote
5.1 Surround Sound support

Supports 1-8TB USB Hard Drive for recording storage (Sold Separately)
Regular price
$149.99 USD
Regular price
Sale price
$149.99 USD
Unit price
per
Sale
Sold out
What you need to setup?

To set up your Tablo DUAL HDMI OTA DVR you need:

An Over-the-Air HDTV antenna
An internet connection
A USB hard drive - this is required both for watching live TV and recording
A television with an HDMI port (all TVs manufactured after 2005 should include this)
This product's user interface is not the same as new Tablo's (4th Generation) user interface. This product does not support Streaming Channels.
View full details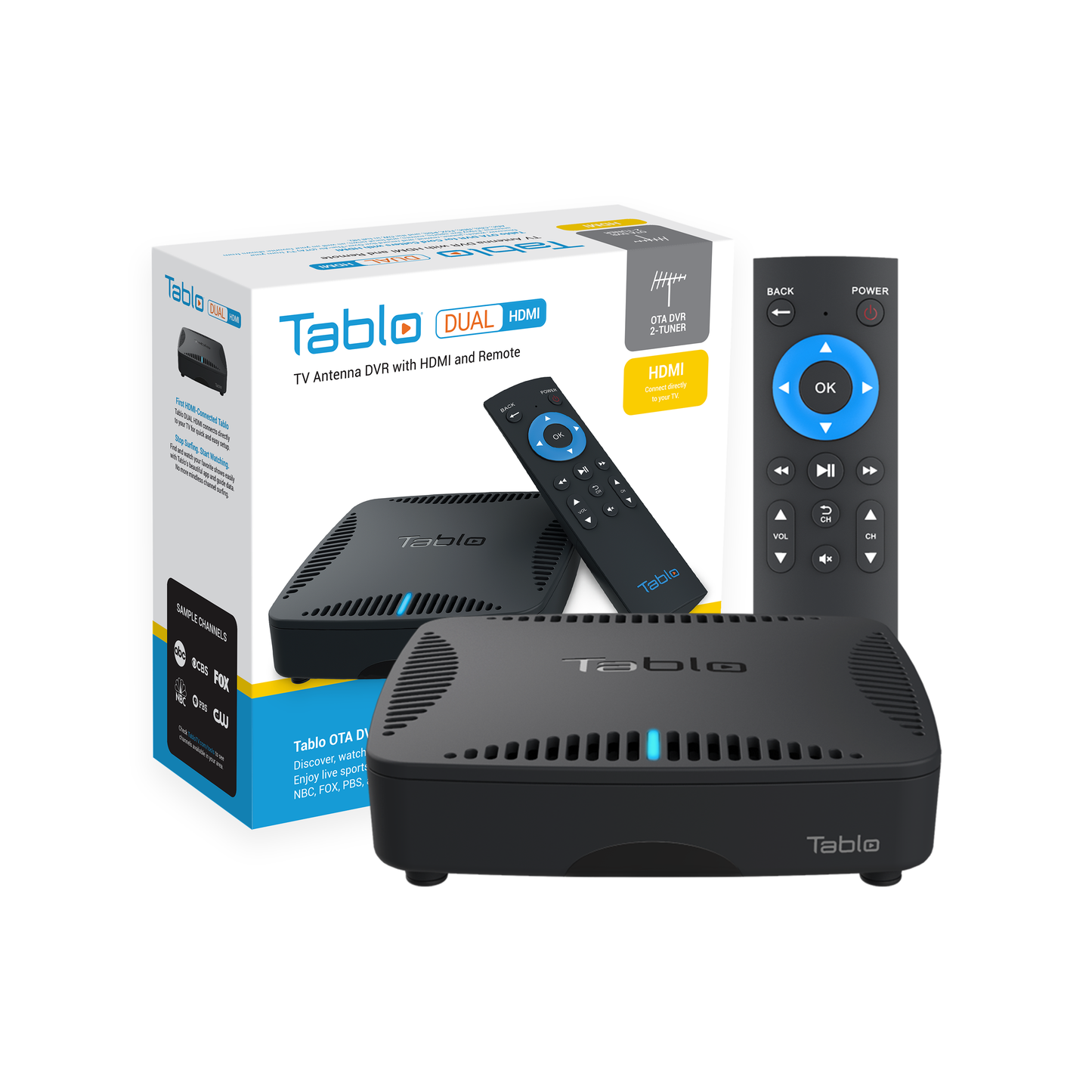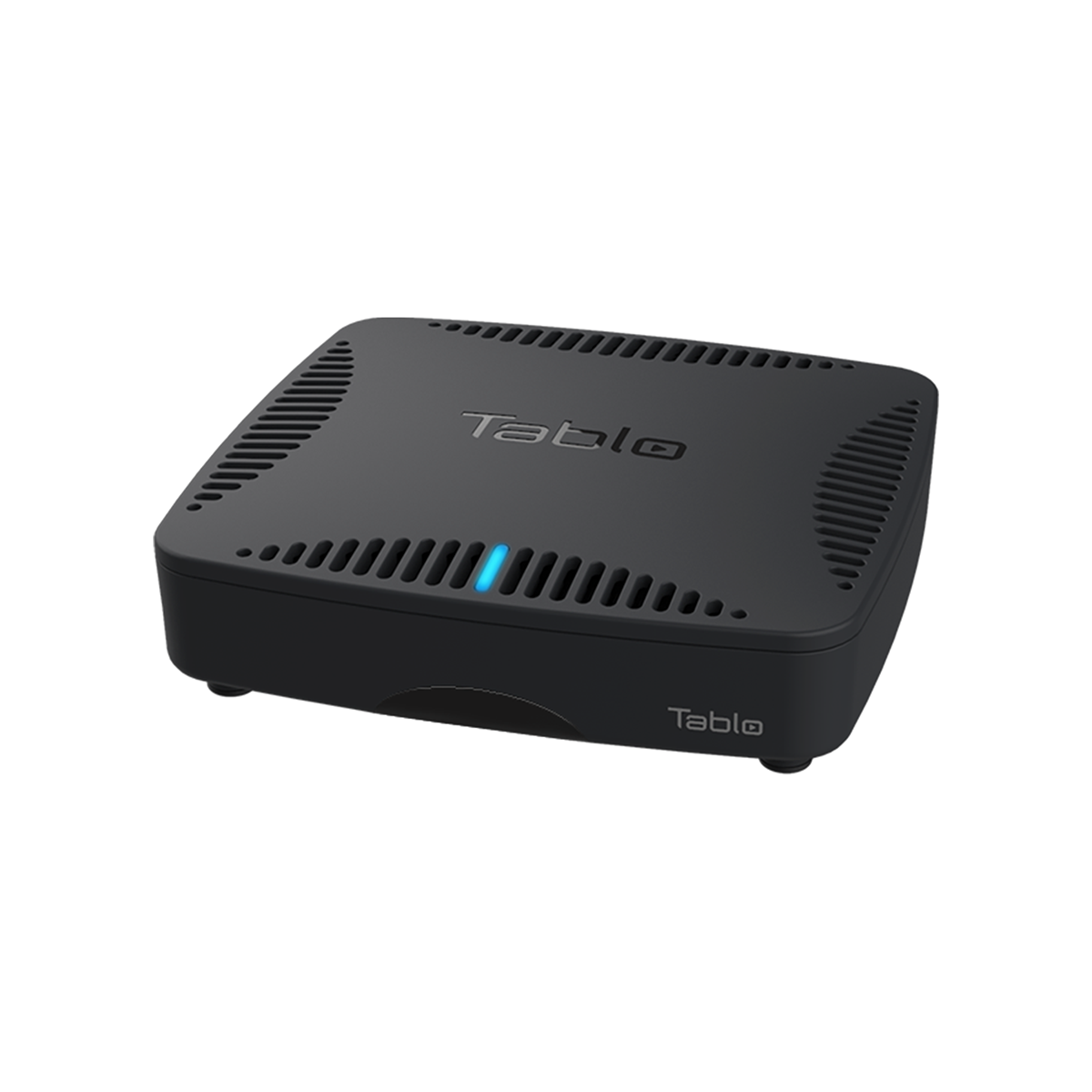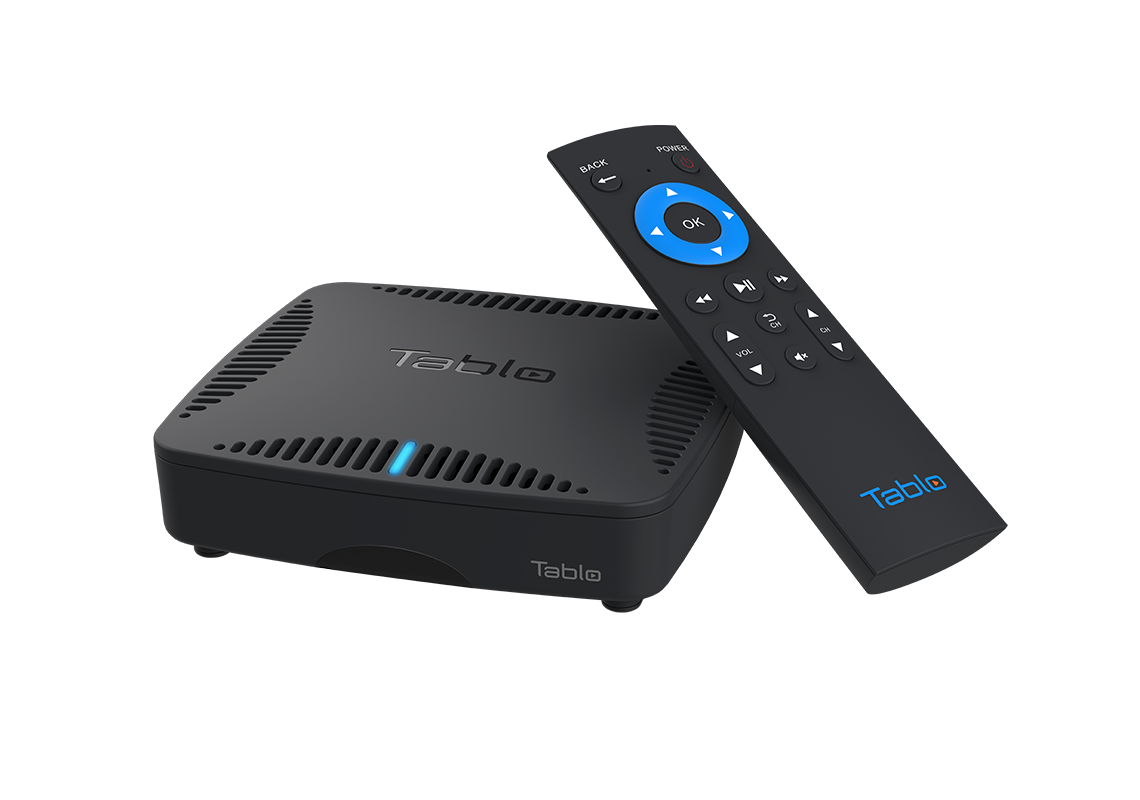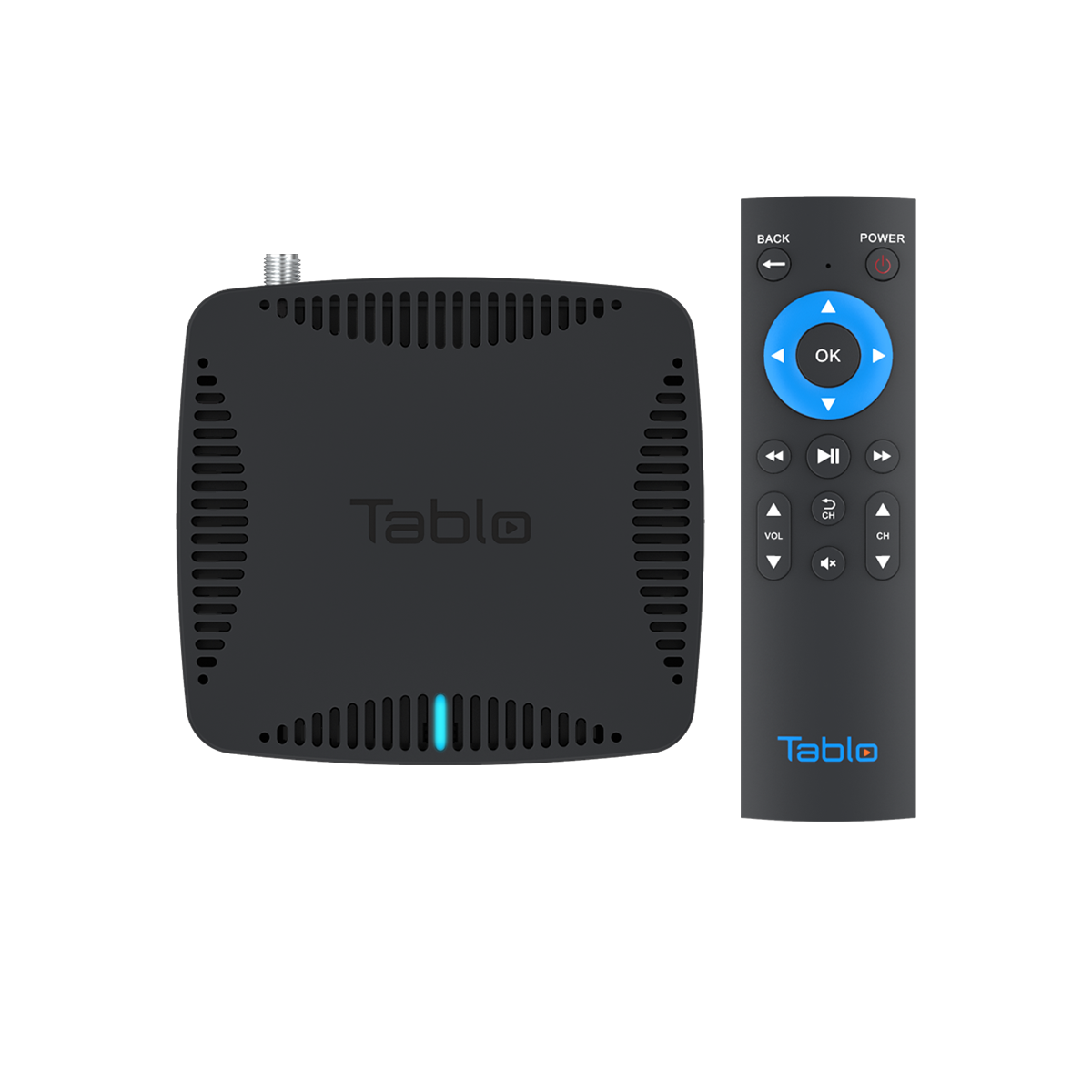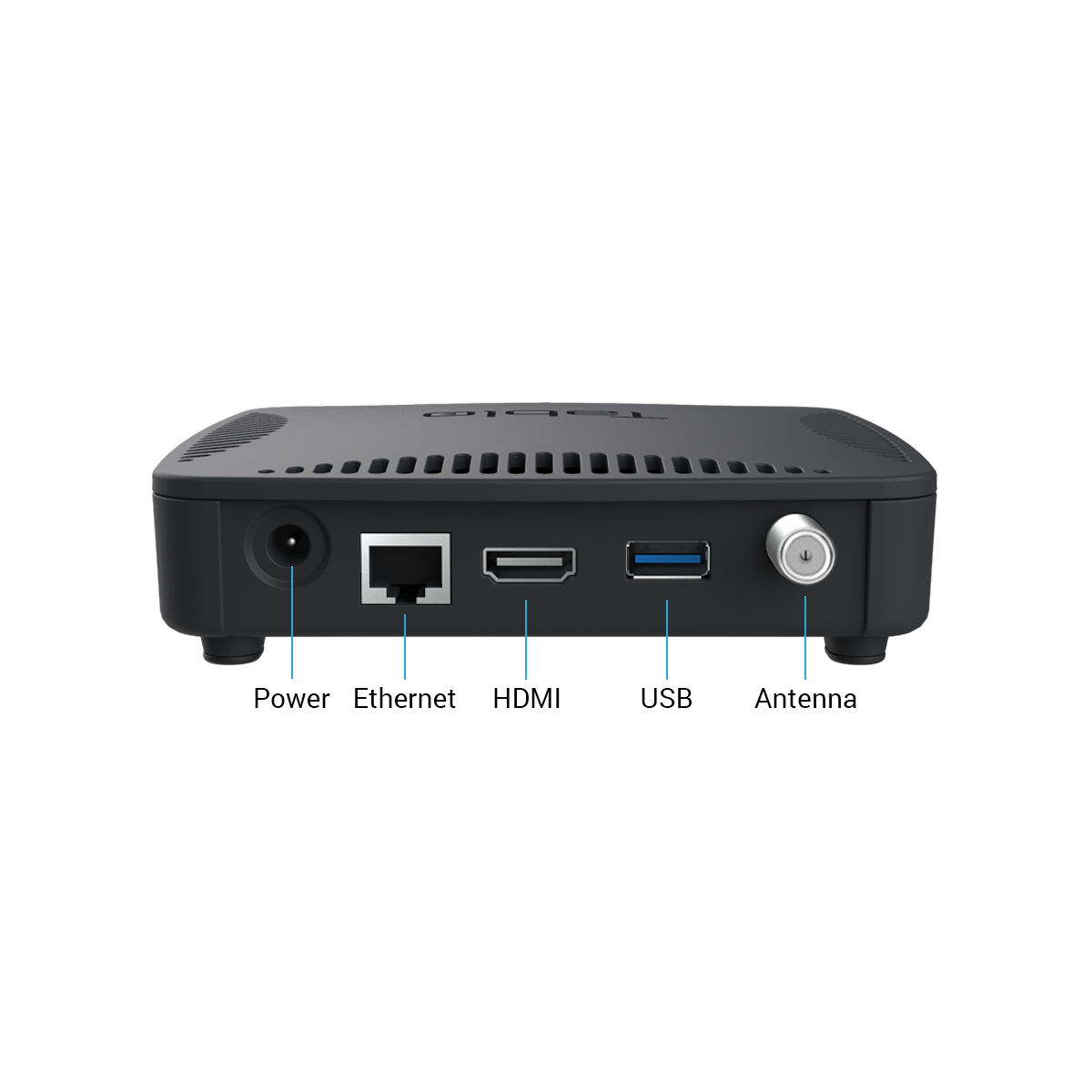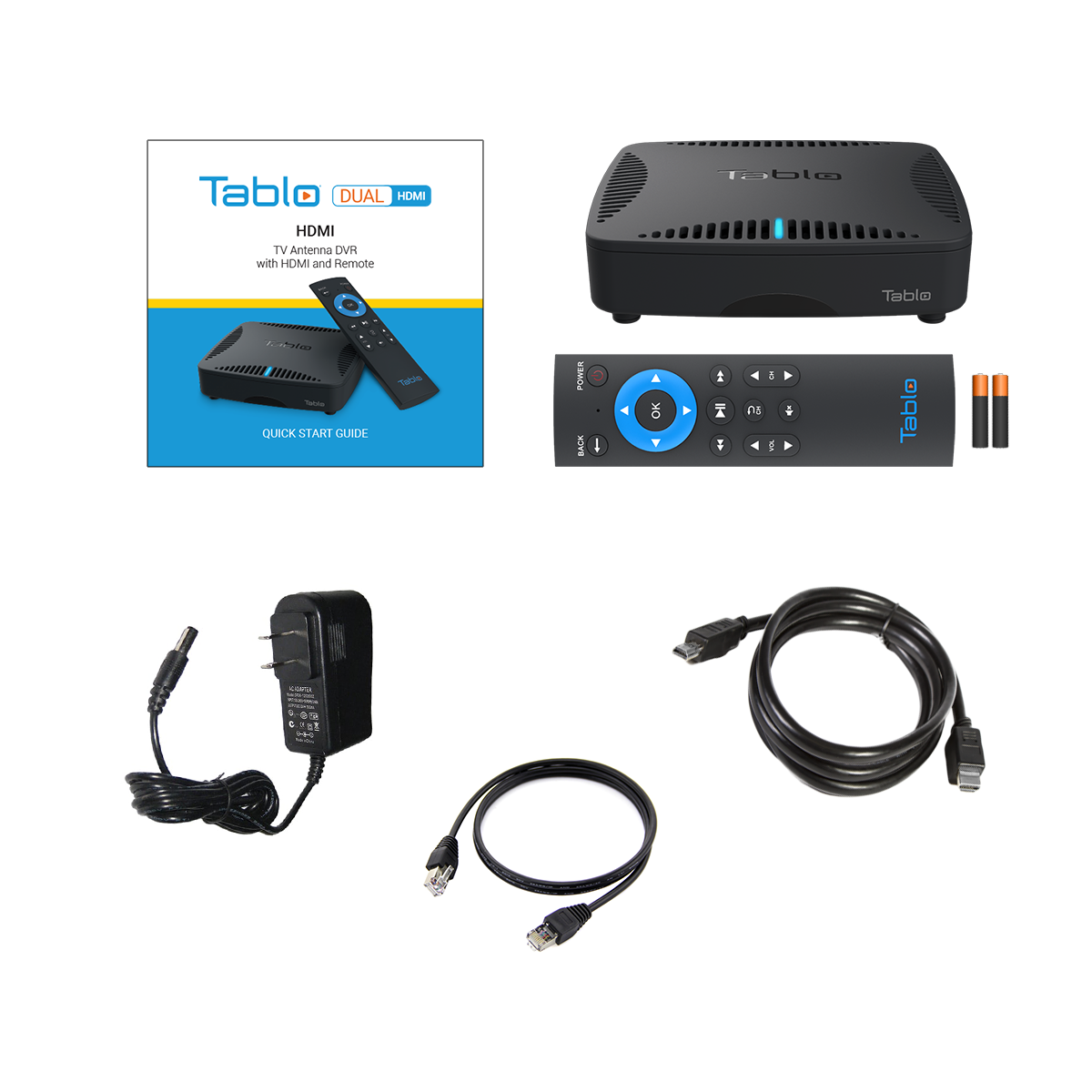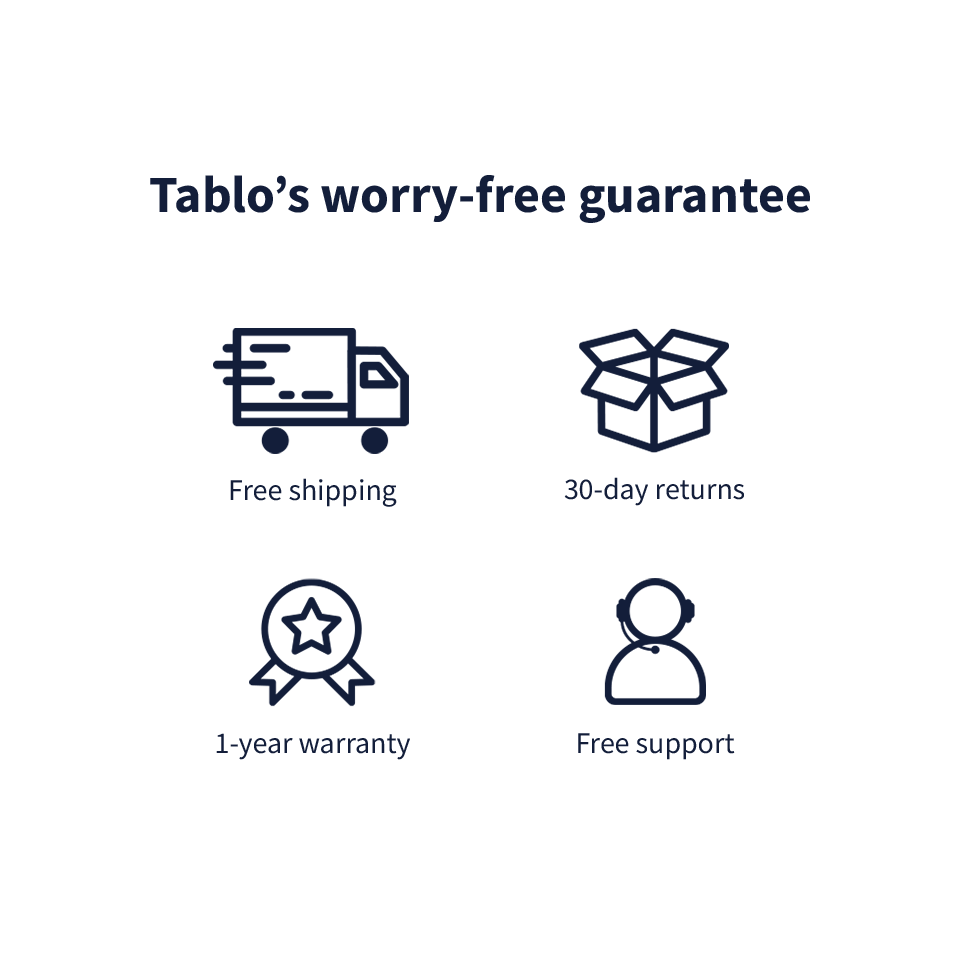 Features
2 Over-the-Air ATSC Tuners

A Tablo DUAL HDMI OTA DVR can stream or record up to two live OTA TV channels at once.

Connects directly to your TV via HDMI

Watch your favorite live and recorded TV shows right on your big screen without the need for a separate streaming device.

Virtually Unlimited Storage

Bring your own storage: Connect a USB hard drive (1TB to 8TB) to your Tablo to record up to 1000 hours of full quality HDTV.

5.1 Surround Sound

Tablo TV-connected DVRs enable passthrough of 5.1 surround sound, when available.
Specifications
What's Included:

Tablo DUAL HDMI OTA DVR
Tablo Remote
AAA Batteries (x2)
Power Supply
5' Ethernet Cable
5' HDMI Cable
Quick Start Guide
Concurrent Streams:

Watch or record up to two shows simultaneously
Watch on your connected TV and up to two additional TVs via select Tablo apps
Storage:

No onboard storage
Support for 1TB to 8TB USB hard drive
Ports:

Power
Ethernet 1000/100/10
USB 3.0
HDMI 2.1
Coax
Processing:

Quad Core
2GB RAM
16GB Flash
Networking:

Gigabit Ethernet
802.11ac dual band WiFi with MIMO
Dimensions (Device):

Height - 37 mm (1.45")
Width - 135 mm (5.3")
Depth - 131 mm (5.15")
Audio Format:

Stereo (PCM) audio or AC3 Passthrough (5.1)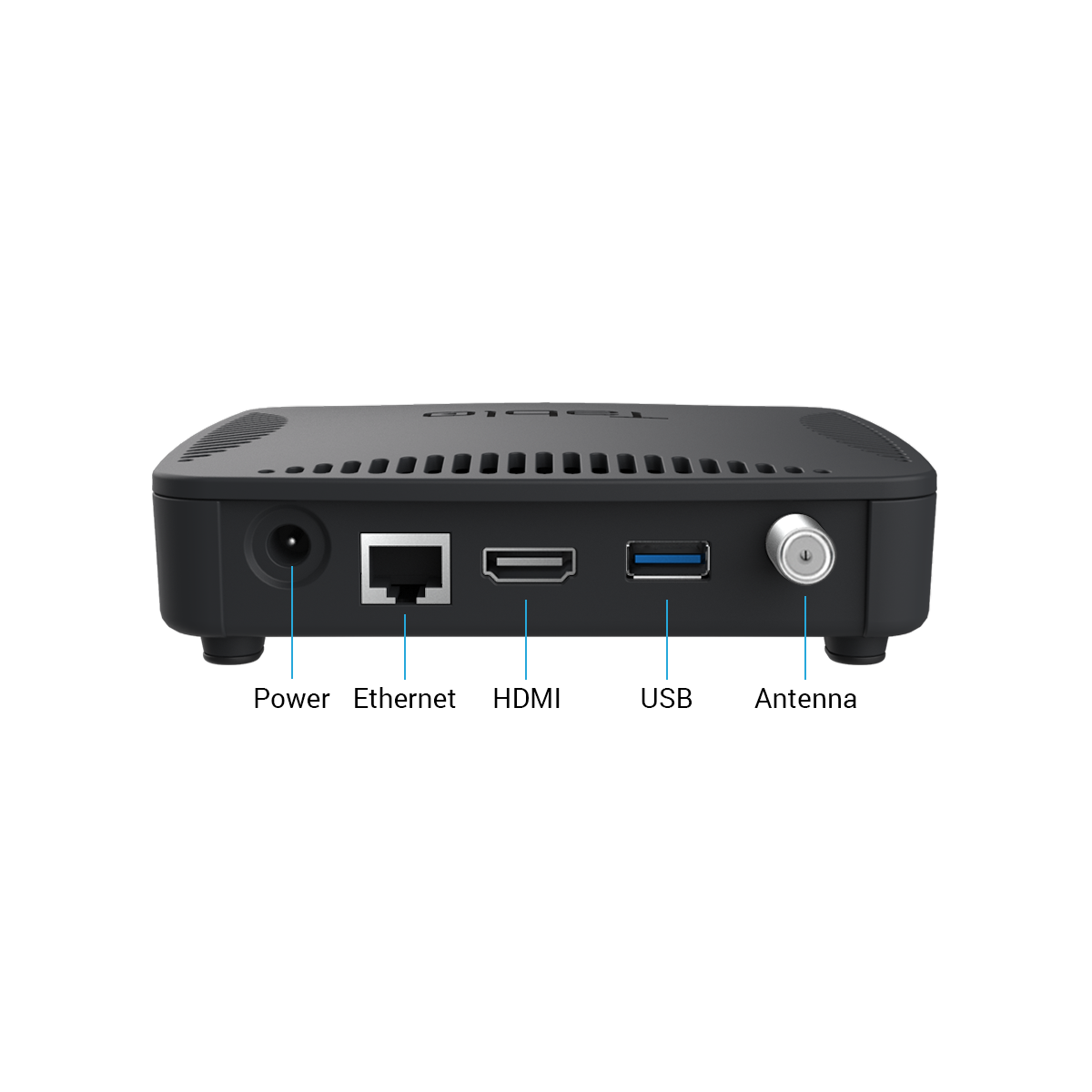 Setup
It's easy to start enjoying free Over-the-Air TV with a Tablo DUAL HDMI OTA DVR. Here's how:
Connect your HDTV Antenna
Connect a USB Hard Drive - required both for streaming live TV and recording
Install the batteries (included) in the Tablo remote
Connect Tablo to your television via HDMI (included)
Connect the Power Adapter
Connect Tablo to your Home Network - via WiFi or Ethernet
For help with antenna selection and positioning, a list of recommended hard drives, additional set-up instructions, and troubleshooting tips visit TabloTV.com/setup.
Beware of limitations
Works good but you will have to subscribe to get the feature
Without the subscription the only feature you have is the ability to record. You can't watch live tv without the subscription. The free trial is also 7 days not 30 days.
Also there is limited interface for streaming to other devices. Only specific devices allow you to stream. Check the specifications carefully. You also can't watch via the app on your smartphone or computer.
Hi Steve - You can still watch live TV without a subscription. You'll just need to select the channel ID from the far left of the screen. And our trial period is indeed 30 days from when you first connect your Tablo. If you did not receive a full 30 days for some reason please touch base with support and we can get your trial extended: https://support.tablotv.com/hc/en-us/requests/new
Fills the gap
Impressed with the Tablo. After cancelling cable I wanted the option to record over the air sports events and Tablo does the trick. Between that and streaming, I'm totally covered. Great product.
Hi RDH - Thanks so much for your purchase and your review. Glad you're enjoying your Tablo!
Tablo Connect
Love, love, love my tablo and it's connect service. We travel to fairly remote locations which often have internet, but not ota. The connect service allows us to have the same tv options that we have at home. It was a game changer for cutting the cord. Thanks for building a great product and for all the kind tech help in setting it up!
Good except recording issues
This is a nice unit. Except it will show a pop up message saying either video and/ or audio failed and will not reconnect so the recording will stop at that point! Very frustrating! Also it will do it when watching live tv. You must hit ok to return to live tv.
If the unit would automatically reconnect to keep recording and stay on during live tv it would be 5 stars. Tablo needs to address this issue.